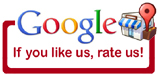 This home, "… the prettiest in the city" (Bellevue Gazette, 1908), was designed by the famous Fremont, Ohio architect, S. H. Shively, for Newton and Moina Greenslade. The Greenslades were prominent business and civic leaders, and board member's of the city's First National Bank, a present day thriving bank. The Bellevue Greenslades were not only banking entrepreneurs, but also military leaders, such as Admiral John W. Greenslade, who held various crucial WW II appointments, including Commandant of the Navy's Twelfth Naval District.
The house is located in the prestigious and historical W. Main St. of Bellevue, Ohio, founded in 1815. Bellevue has the unique fame of being the home to Henry Flagler and Stephen Harkness. It was in Bellevue these two industrialists met John D. Rockefeller, a salesmen at that time. This relationship led to the founding of the Standard Oil Company as well as various railroads. Bellevue is located in the north central Vacationland area of Ohio. It's convenient location is approximately an hour from either Toledo or Cleveland and minutes from the Lake Erie shore including Sandusky, the Cedar Point Amusement Park and major indoor water parks. Its location provides a plethora of opportunities to antique, visit surrounding specialty shops, taverns, and unique restaurants. Wonderful museums and historical attractions dot the surrounding community, including Bellevue's Mad River and NKP Railroad Museum and Lyme Village. Additionally just minutes away is the Rutherford B. Hayes Presidential Center, the seven building Milan Historical Museum, the Merry–Go–Round Museum, Thomas Edison's boyhood home, and the Fostoria and Tiffin Glass Museums, just to name a few (refer to the "Area Activities and Attractions" page for more listings).

The Victorian Tudor Inn is in a wonderful location to experience day trips to most of Northern and Central Ohio. Guests can rest comfortably in our relaxed elegance in a safe community. Start off your day with Amish country, or the nationally recognized Toledo Museum of Art, or the Rock and Roll Hall of Fame in Cleveland, or even a sailing venture on Lake Erie (see our "Special Packages" page). Wherever your day's outing may go, you can return and rest on The Victorian Tudor Inn's spacious porch, surrounded by 70" towering Oak Trees in the front yard, enjoying our continuous special refreshments.
Bellevue is fortunate to have five full–service locally owned restaurants, all within minutes of the Inn. They include an Italian, a German, a Mexican, a Steak/Fish Sports Bar and our wonderful local golf course dining room. All but one also have bar/cocktail areas.
Our Inn features five bedrooms in four suites, all appointed with genuine period antiques, hand woven oriental carpets, Victorian era and other fine furniture and each with a private bath. Your host has traveled across the country and internationally for nearly thirty years amassing a wonderful array of antiques for you to enjoy (refer to "About Your Innkeeper" page). Additionally, our Inn provides several public areas. The Victorian Tudor Inn, while quite beautiful, is not a museum, and your host wants you to take pleasure in its offerings and functionally use and appreciate what it has to offer. Antique china, fine silver and sterling, and beautiful glass is used through out the day by our guests. Please refer to our "Amenities" page for a thorough listing of what The Victorian Tudor Inn provides you.
Our family has resided in Bellevue and north central Ohio for over a century. The Victorian Tudor Inn is a family run bed and breakfast, and you, as our guest, become part of our family. It is our desire to have you return often to your "home away from home". Our vast knowledge in our community and surrounding towns and cities will be invaluable in helping you design your trips and fulfill your needs and desires. We will provide you with first class concierge service, including maps and the inside "scoop" about our area that only the locals know. We make every attempt to accommodate your requests and to even anticipate them before you know you know them (for example, providing complimentary postage for all your post cards; maybe even for The Victorian Tudor Inn's postcard that you want to mail to family and friends!).
---
Tripadvisor.com (4.5 out of 5 with over 40 reviews)
BedandBreakfast.com (10 out of 10, with over 21 reviews)

Mar 10 2020

Breakfast was marvelous. Very interesting conversation with the innkeeper.
Rick

Aug 8 2019

Great hospitality and conversation with owner, short drive to Lake Erie Sandusky area or Cedar Point.

Jul 26 2019

The suite was roomy, the Inn is an antique buff's delight, the Innkeeper was welcoming and intetesting, and the breakfast was delicious. Felt comfortable in the common rooms.

Jul 20 2019

Everything was absolutely perfect. Richard the owner is one of the nicest people I have ever met! He was extremely accommodating for my husband and I on our minimoon.